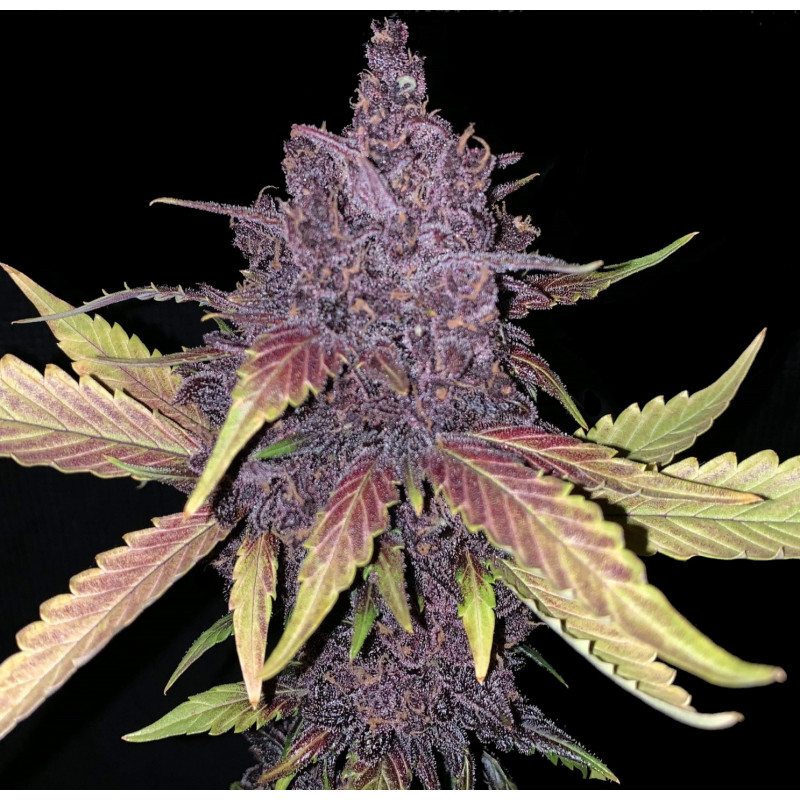  
Auto Blackberry Cannabis Seeds Feminized
Blackberry auto-flowering variant has a taste and smells just like its name. This cannabis has a sweet and fruity flavor that is known to have a very solid feature in the cannabis strain market.
Blackberry is also easy to grow, just like most auto-flowering strains, and that is because of its genetics, Ruderalis. It thrives in almost all given setups such as indoor, outdoor, or even greenhouses where there is a temperate climate.
DELIVERY POLICY
Discreet & Guaranteed delivery

GERMINATION
Guaranteed 80 % germination

FREE MARIJUANA SEEDS
Free Seeds with every order
Auto Blackberry Cannabis Seeds Feminized
Blackberry Autoflowering has a sweet berry flavor, is one of the finest autoflowering strains in its genetic inheritance. "snow" bud. That has an aroma that is cloying and fruity, with earthy notes. For those that have insomnia, pain, muscle spasms, and stress, it is indeed good. You would then feel the relaxation of each and every muscle upon smoking and will sleep much better.
The plant is tiny and represents Indica vaguely. This cannabis strain is covered richly with resin. Everything is about Pakistani genetic makeup. During growth, Blackberry Autofolower displays red and lilac colors. It is suitable for both outdoor and indoor cultivation, but it is much more ideal for indoor cultivation. Perfect for growing in warm environments with steady temperatures outdoors.  Expect 8 weeks of results, with adequate treatment with at least 18 hours of light each day. The dried blackberry is dark purple and also has a sweet, fruity scent.
Auto Blackberry iNFO
Type: Indica-dominant
Flowering Period: 7 to 8 Weeks
Climate: Indoor Climate
Yield: 450g Indoor / 500g- 700g Outdoor
Flavors: Sweet, Earthy, Berry
THC Level: 16%
CBD Level: <1%
Height: 70-110cm Tall
Harvest Period: Unknown
Growing Difficulty: Easy
Customers who bought this product also bought: