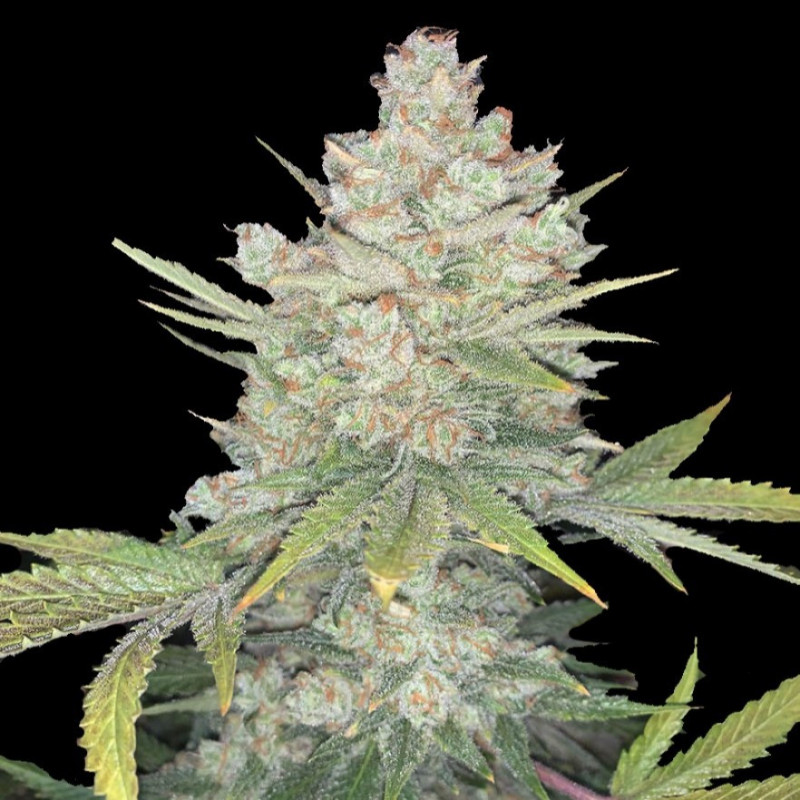  
OG Kush Cannabis Seeds Feminized
The OG (Ocean Grown) Kush Feminized strain finds its origin in Northern California. Supposedly, OG Kush is a cross between Hindu Kush and  Chemdawg landrace, however, the truth is that OG Kush's lineage is obscured in mystery. Definitely not subject for debate is the THC composition as OG Kush delivers a powerful high with a consistent 20-25
DELIVERY POLICY
Discreet & Guaranteed delivery

GERMINATION
Guaranteed 80 % germination

FREE MARIJUANA SEEDS
Free Seeds with every order
OG Kush Cannabis Seeds Feminized
The OG (Ocean Grown) Kush Feminized strain finds its origin in Northern California. Supposedly, OG Kush is a cross between Hindu Kush and  Chemdawg landrace, however, the truth is that OG Kush's lineage is obscured in mystery. Definitely not subject for debate is the THC composition as OG Kush delivers a powerful high with a consistent 20-25%.
Harsh, cough-inducing smoke delivers pleasant head-focused high. This strain is considered a uniquely social strain that supports creative ideas and social activities, ideal for vivid debates and leveled conversations.
OG Kush (Feminized) is often used for medicinal purposes and is a great strain for combating stress and anxiety, migraines, and ADD/ADHD
OG Kush seeds will grow into a dense plant with loads of crystalline buds and a lemon smell. The buds will have the distinct 'Kush structure which makes this plant yield up to 675 grams a square meter when grown outdoors.
Although OG Kush is a mostly indica strain, the leaves are quite similar to a sativa which is great for growing the Sea of Green on a massive commercial scale.
OG Kush INFO
Type:                       Indoor/ outdoor
Growing:                  Moderate
Flowering Time:       7 to 8 Weeks 
Indica/Sativa:           Mostly indica
Effect:                      High (Head Trip) yet Stoned (Body Buzz)
THC%:                     22 %
Harvest month         October
Yield:                       400 in 500 gr out