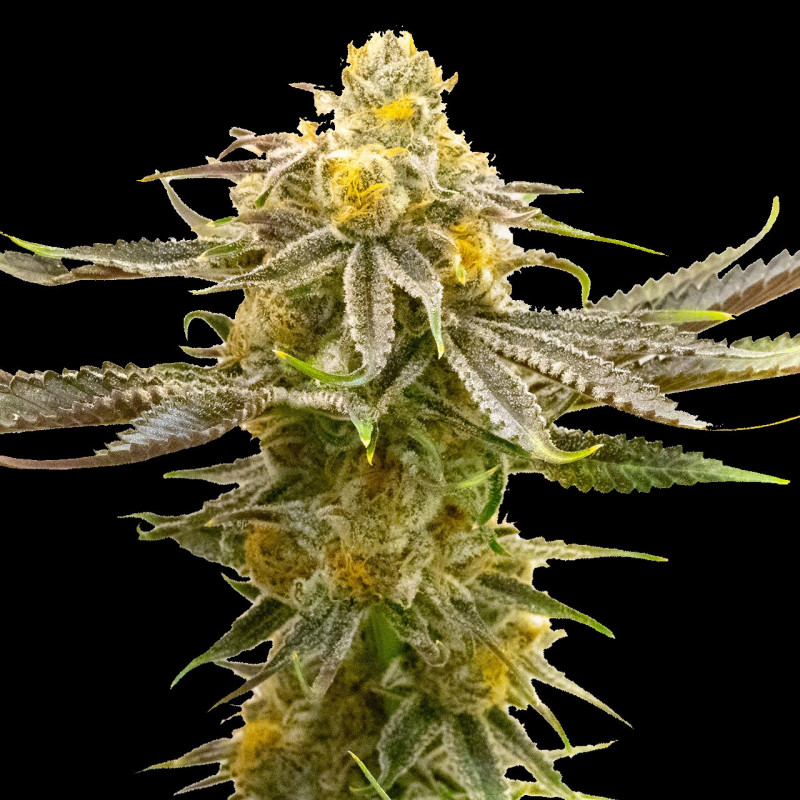  
Auto Strawberry Cheese Cannabis Seeds Feminized
Strawberry Cheese Auto flower version blends a delicious fragrance with a flavor of berries that it acquires from its Strawberry genotype and its Cheese genes with an effect such as productivity, great potential, and huge resin production. Strawberry Cheese Auto flower is an easy-to-grow plant that only demands usual care; beginners may also try to grow this plant. It is ideal for growing indoors as it just grows into a compact size with strong branches that do not need any support even if its colas start to ripen.
DELIVERY POLICY
Discreet & Guaranteed delivery

GERMINATION
Guaranteed 80 % germination

FREE MARIJUANA SEEDS
Free Seeds with every order
Auto Strawberry Cheese Cannabis Seeds Feminized
Whether Strawberry Cheesecake Auto plants are grown indoors under lights or outdoors in the sun they will remain reasonably squat, reaching about 140 cm. indoors and 175 cm. when grown outdoors. These are multi-branched plants providing a high number of bud sites, although some stripping of the lowest and smallest branches will help to focus growth in the bigger flowers. From seed through to harvest should only take a period of 12 - 13 weeks or so, making this strain a perfectly feasible one to grow outdoors in the cooler summers of northern Europe. In lower latitudes two crops per season are possible. 
Due to the density of the buds and the plants' structure, high levels of humidity are to be avoided as this can quickly lead to fungal attacks, something which can devastate harvests in very short order. Dry air using extractors and dehumidifiers is best for indoor grow rooms, while the very best results outdoors will be obtained in warm, dry climates such as that of the Mediterranean. 
Indoor yields are approximately 500 gr/m2 while outdoors as much as 600 gr. can be harvested from each plant. These dense buds produce a lot of resin, making Strawberry Cheesecake Auto a great choice from which to make extracts and concentrates.
Auto Strawberry Cheese INFO:
Genetics Strawberry Banana Auto x Cheese Auto
Variety Mostly Indica
Flowering Type Autoflowering
Sex Feminised
THC Content  15%
CBD Content  1%
Yield Indoors: 500 gr/m2; Outdoors: 500 - 600 gr/plant
Grows Indoors, Outdoors
Flowering Time 10 weeks
Flowering Time 12 Weeks from seed
Medical Conditions Lack of Appetite, Stress
Taste / Flavour Fruity, Lemon, Skunk, Sweet
Effect Body, Physical, Powerful, Relaxing, Stimulating